Little Changes, Huge Differences
Feb 23, 2012
Hello again! Despite it already being midweek..there are still soo many things to do & update all of you on!
Little changes that make a huge difference– the address to my blog is now officially www.TheChriselleFactor.com (before it would switch back to www.chriselleinc.com/blog, although if you type that in now it will redirect u here!)
Also due to some minor changes I had to start up a new Bloglovin' account so if you love me & The Chriselle Factor I ask you to please please please folow me on here! Will be doing a fun little giveaway on here  next week so make sure you are updated!
Click Click on the icon below to start following my new bloglovin account 🙂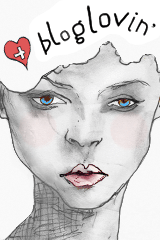 Love,
Chriselle
P.S the outfit above is a little preview into one of the next outfit of the day post <3